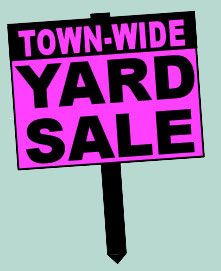 When:
May 9, 2020 @ 8:00 am – 4:00 pm
2020-05-09T08:00:00-04:00
2020-05-09T16:00:00-04:00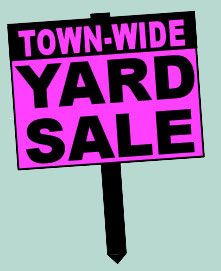 May. 11, 2019 at 8:00 – 4:00 AM
Beaver, USA
For all Beaver Residents, Businesses, and Churches, the Chamber is providing a way to make it easy for us to create some excitement, make some money, and have some fun … all at the same time!
Saturday, May 9th, is the day for all of us to set up tables, in our yards, and sidewalks in front of our businesses, for one GIANT TOWN-WIDE YARD SALE! NOW is the time to clean out our basements, attics, closets and garages … and NOW you have the opportunity to sell what you can't use before our "Clean-up Days".
Here are the details:
Hours of operation are from 8am-4pm on Saturday, May 11, 2019
YOU DO NOT NEED A PERMIT. We've already done that for you!
This is not just for Third Street … this is for ALL of Beaver. LET'S MAKE IT BIG!
You do not need to be a Chamber Member to participate, but if you wish to become a Beaver Area Chamber Member be
involved in ALL the upcoming events & programs, call 724-773-6504(Help keep small businesses alive!)
All you need to participate is your TABLE and the TREASURES you wish to sell!